The Presidents 2016: JFK
Preview | 30s
Embed Code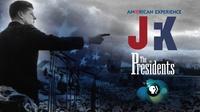 American Experience
The Presidents 2016: JFK
Forever enshrined in myth by an assassin's bullet, John F. Kennedy's presidency long defied objective appraisal. While maturation, as evidenced in the handling of the Cuban missile crisis, was apparent, the potential legacy of the New Frontier will forever be left to speculation.
Aired: 08/08/16
Rating: NR
Embed Code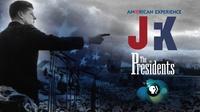 American Experience
The Presidents 2016: JFK
Report a Problem
Your report has been successfully submitted. Thank you for helping us improve PBS Video.